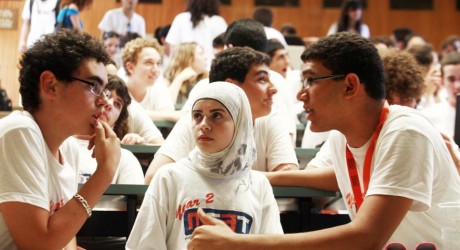 Will there ever be peace in the Middle East? For many, this is a rhetorical question, but the founders of the Israeli-Palestinian non-profit MEET (Middle East Education through Technology) think they may have an answer. Even President Obama is optimistic about MEET's approach to Middle East peace, naming the non-profit's program as part of the wave of "innovation that could transform the region."
So why do the founders believe that technology will be a platform for peace?
In an interview with NoCamels, Co-CEO of the social startup Noa Epstein shed light on the program, its mission and why tech is surprisingly often the unintentional key to mending bridges between Israeli and Palestinian students.
Read More: NoCamels
gaiagalit reblogged this from eretzyisrael
gaiagalit likes this
eretzyisrael posted this